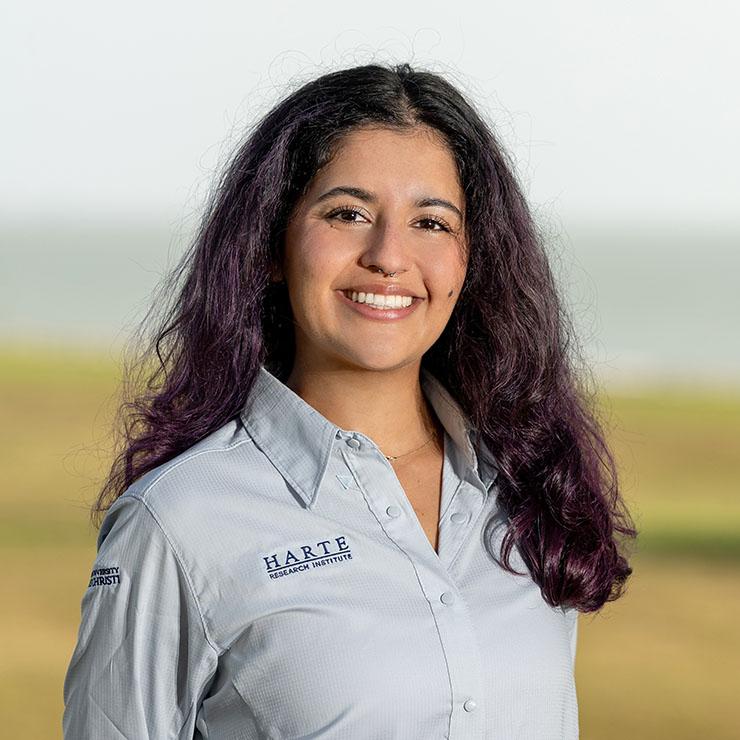 Zahra Hasan
Graduate Research Assistant
Email
zhasan@islander.tamucc.edu
Project Title
Developing Methods for Restoration of Cyanobacterial Mats on Wind-tidal Flats
Expected Graduation Year
2025
Education
B.S. Bioenvironmental Sciences, Wildlife and Fisheries Science, Texas A&M University (2022)
Zahra Hasan is a Master's student in the Coastal and Marine Systems Science program. She is working with HRI Chair for Coastal Conservation & Restoration, Dr. Jennifer Pollack and TAMU-CC's Dr. Kim Withers to develop methods for restoring cyanobacteria mats on wind-tidal flat ecosystems in South Texas. She hopes that this pilot study will inform larger-scale restoration techniques and enhance the resilience of this critical coastal habitat.
Zahra earned her B.S. in Bioenvironmental Sciences and Wildlife and Fisheries Science from Texas A&M University. As an undergraduate, she assisted with a variety of research projects within the TAMU Department of Plant Pathology and Microbiology. She also participated in a National Science Foundation-sponsored Research Experience for Undergraduates internship at the Gulf of Maine Research Institute, where she studied the influence of sea surface temperature on Atlantic herring abundance and habitat use in Casco Bay, Maine.
Zahra is excited to contribute to a knowledge base that broadly benefits those who live and work in coastal communities. She is committed to making environmental education more accessible to the public in order to encourage responsible stewardship of our coastal resources.