Welcome to The Gulf Stream podcast, where we talk to fascinating guests that want to make the Gulf of Mexico, and moreover, the world, a more sustainable and more beautiful place. Don't worry about getting bogged down in scientific jargon or academic lecturing, on The Gulf Stream we break down complex ideas into simple, yet intriguing, subjects that will help you be more informed and perhaps inspire you to create a better environment for all of us.
After all, it takes people like you to make a difference in some of the toughest issues facing the Earth today.
Listen now!
Watch the podcasts on our YouTube channel!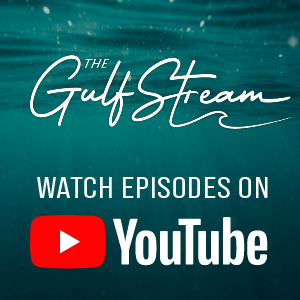 And follow along on Facebook, Instagram, and Twitter to get behind the scenes looks at upcoming episodes and more!
---
The Gulf Stream is a production of the Harte Research Institute for Gulf of Mexico Studies at Texas A&M University-Corpus Christi.