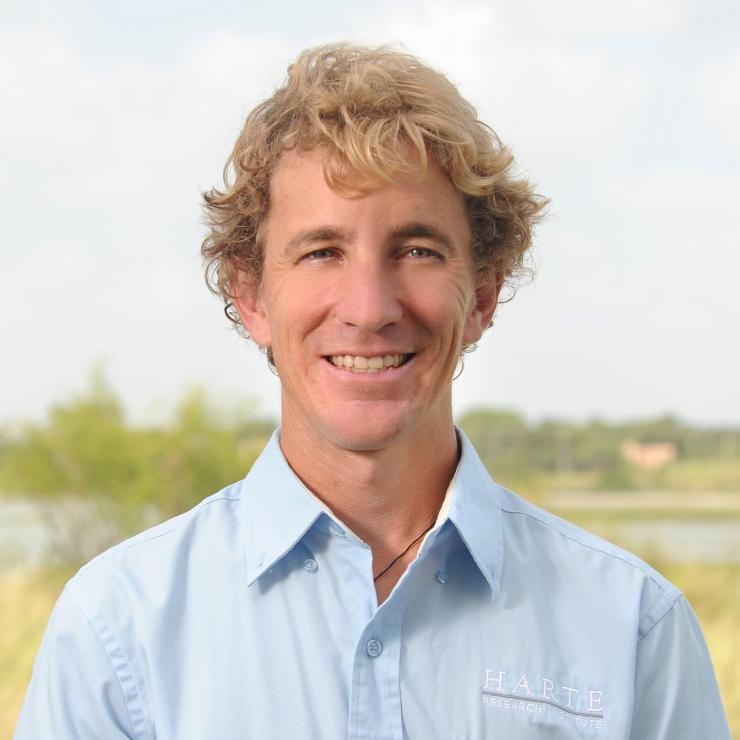 Terry Palmer, Ph.D.
Associate Research Scientist
Email
terry.palmer@tamucc.edu
Education
Ph.D. Coastal and Marine System Science, Texas A&M University-Corpus Christi (2021)
M.S. Marine Biology, University of Texas at Austin (2006)
B.Sc. (Tech) Marine Science, University of Waikato, New Zealand (2002)
Terry Palmer is an Associate Research Scientist in the Coastal Conservation and Restoration laboratory. Terry has a diverse range of research interests; however most involve studying the effects of anthropogenic changes on water quality and benthic organisms. Terry is involved in all of Dr. Pollack's projects, which include comparing the ecosystem functions of oyster restoration types, and comparing food webs on oyster reefs and offshore oil and gas platforms (among others). Terry has over fifteen years of experience investigating the effects of freshwater inflows on estuarine water quality and benthos along the length of the Texas coast and on both of Florida's coasts. He has also been involved in marine and terrestrial environmental monitoring at McMurdo Station, Antarctica for twelve years. Terry's large skillset enables him to conduct a wide range of activities ranging from polar scientific diving to conducting statistics and writing manuscripts. Prior to moving to Texas, Terry was involved in environmental monitoring in his homeland of New Zealand where he worked as a Hydrology Technician and a marine ecology Research Assistant.