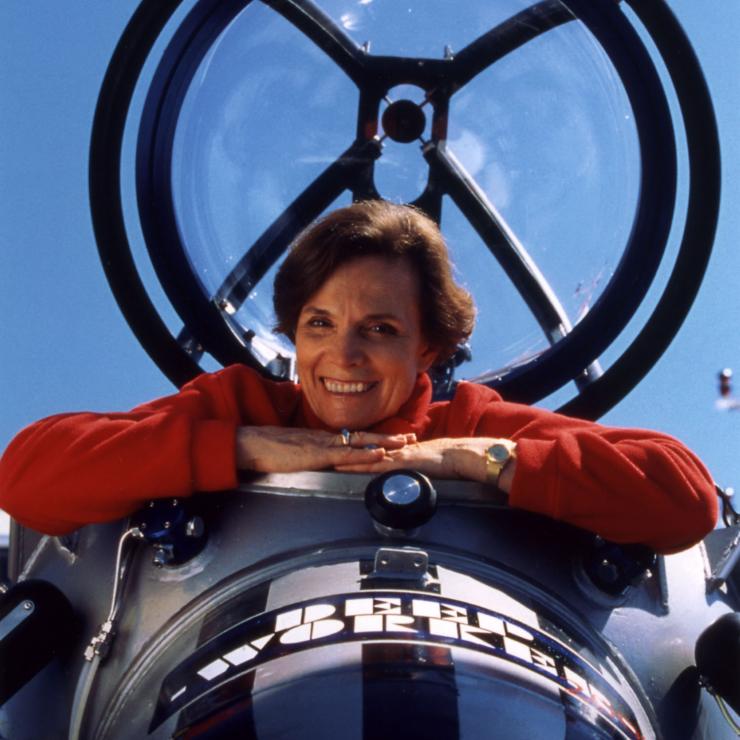 Sylvia Earle, Ph.D.
HRI Ambassador to the Gulf
Dr. Sylvia Earle, award-winning oceanographer, explorer, author, and lecturer, has dedicated her career to protecting the Earth's oceans. She is a Founding Advisory Board Chair for the Harte Research Institute for Gulf of Mexico Studies at Texas A&M-Corpus Christi and is President and Chairman of Mission Blue / The Sylvia Earle Alliance. It was her book, "Sea Change: A Message of the Oceans," that inspired HRI founder Ed Harte, the former publisher of the Caller-Times and a conservationist and philanthropist, to give $46 million in 2000 to help start the Harte Research Institute.
Earle was formerly the first female chief scientist of NOAA prior to her current Explorer-in-Residence position at the National Geographic Society, and is called Her Deepness by the New Yorker and the New York Times, Living Legend by the Library of Congress, and first Hero for the Planet by Time Magazine. Through research and exploration, Earle's seeks to conserve and protect marine areas across the globe, called "hope spots," to protect biodiversity and provide stability.