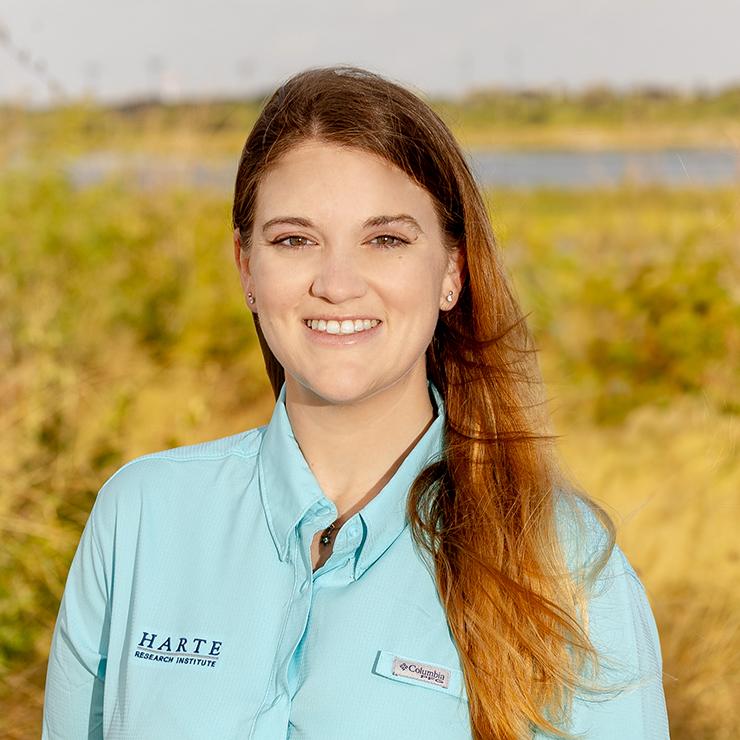 Stacy Trackenberg, Ph.D.
Assistant Research Scientist
Email
stacy.trackenberg@tamucc.edu
Education
Ph.D. Biology, East Carolina University (2023)
B.S. Biology, College of William and Mary (2016)
Dr. Stacy Trackenberg is an assistant research scientist working in the Coastal Conservation and Restoration laboratory. She received a B.S. in Biology with a minor in Marine Science from the College of William and Mary in 2016 where she studied the effects of embryo energy and food supply on the development of sea stars. She received her Ph.D. in Biology from East Carolina University in 2023. For her dissertation she evaluated the role of habitat complexity in structuring North Carolina seagrass communities. As a graduate student Stacy was a research fellow with NC Sea Grant and the Albemarle-Pamlico National Estuary Partnership. Her main research interests are in marine community ecology and restoration ecology. Stacy works on a variety of projects in the lab including the restoration of elevation and cyanobacterial mats on wind-tidal flats.
Stacy is originally from New Jersey and in her free time she enjoys being outdoors, trying new foods, and crafting – either knitting or needlepoint.