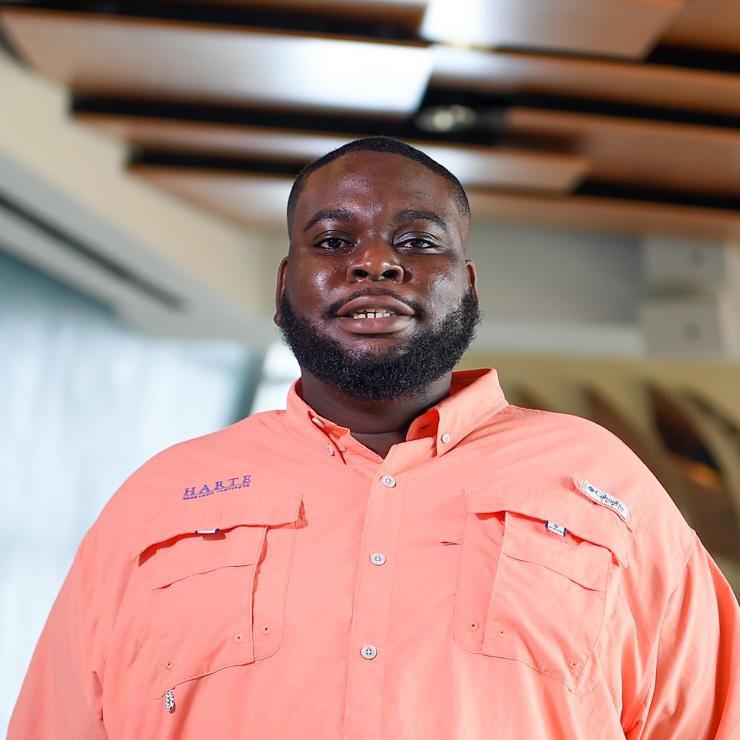 Nigel Lascelles Jr.
Graduate Research Assistant & NOAA CCME Scholar
Email
nlascelles@islander.tamucc.edu
Expected Graduation Year
2023
Education
B.S. Chemistry, Florida A&M University (2016)
Nigel Lascelles Jr. is a Ph.D. student in the Coastal and Marine System Science Program at Texas A&M University-Corpus Christi. He is a NOAA CCME scholar working under Dr. Jeremy Conkle and Dr. Richard McLaughlin. His research focuses on the chemical characterization of microplastic pollution in coastal areas and microplastics impact on those areas. He received his B.S. in Chemistry from Florida Agricultural & Mechanical University in Tallahassee, Florida, where he studied denaturing Hen Egg-white Lysozyme (HEWL) amyloid fibers. Nigel has been highlighted by the National Oceanic and Atmospheric Administration (NOAA) for his work on microplastics during his NOAA Experimental Research & Training Opportunities (NERTO) at The NOAA Northeast Fisheries Science Center (NEFSC) in Sandy Hook, New Jersey. He specializes in the use of instruments such as Pyrolysis GC-MS & UV Vis spectrophotometer dealing with data analysis. He hopes to use his chemistry background to help bring change to the area of Coastal and Marine science.