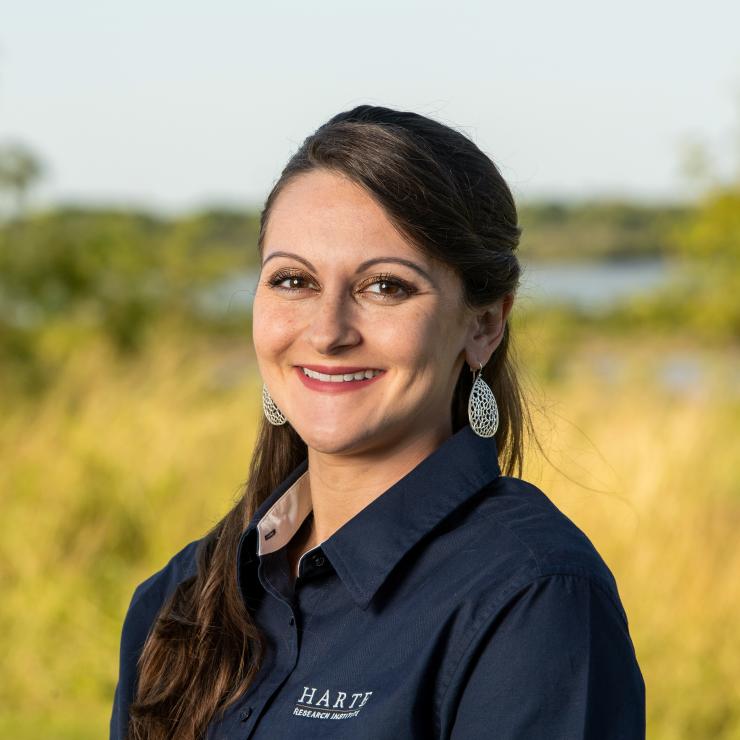 Natalie Davis, M.S.
Project Coordinator IV
Email
natalie.davis@tamucc.edu
Education
M.S. Coastal Zone Management, NOVA Southeastern University
B.S. Marine Biology, Texas A&M University - Galveston
Natalie Davis joined the Harte Research Institute as a Project Coordinator IV where her initial efforts were focused on oyster aquaculture research in Texas. Ms. Davis then joined the GRIIDC data curation team. She assists with the data package review process focusing on metadata review and as Subject Matter Expert based upon her background and knowledge of coastal management and marine biology. She received a Bachelor's of Science in Marine Biology and a Master's of Science in Coastal Management. She has a diverse background in marine science and coastal management as well as extensive experience in environmental regulations. Her previous employments and regulatory experience have helped define her understanding of the environmental requirements for numerous projects and provide assistance in critical development and resource management decisions.