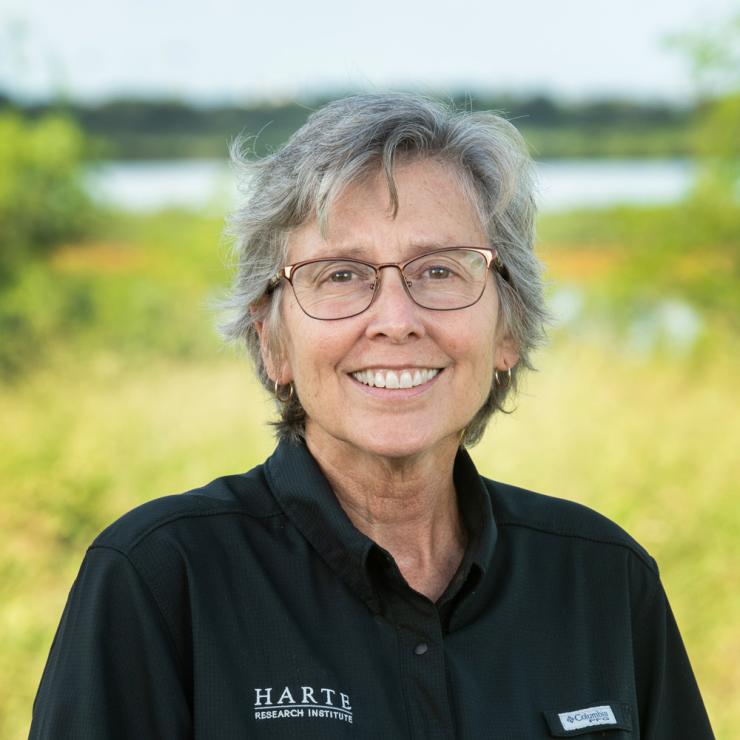 Leslie Adams, M.S.
Operations Manager
Email
leslie.adams@tamucc.edu
Education
B.A. in Anthropology with minor in Biology, The College of William and Mary. (1983)
M.S. in Mariculture, Texas A&M University - Corpus Christi. (2008)
Leslie Adams has been at the Harte Research Institute since 2006, first as a master's student in the Mariculture program and then as a research specialist in the Ecosystems and Modeling Analytical Lab for several years with HRI Chair Dr. Paul Montagna. She currently serves as the HRI Operations Manager.
Leslie obtained her bachelor's degree in Anthropology with a minor in Biology from The College of William and Mary in 1983. After graduation Leslie joined the Peace Corps and taught science in Botswana, Africa for three years, living in a village on the edge of the Kalahari Desert. Leslie has extensive research experience working at various marine labs including the Hawaii Institute of Marine Biology, the Guam Aquaculture and Development Center, the UC Davis Bodega Bay Marine Laboratory in California and Kona Blue (Formerly Black Pearl's Inc.) in Kona, Hawaii.