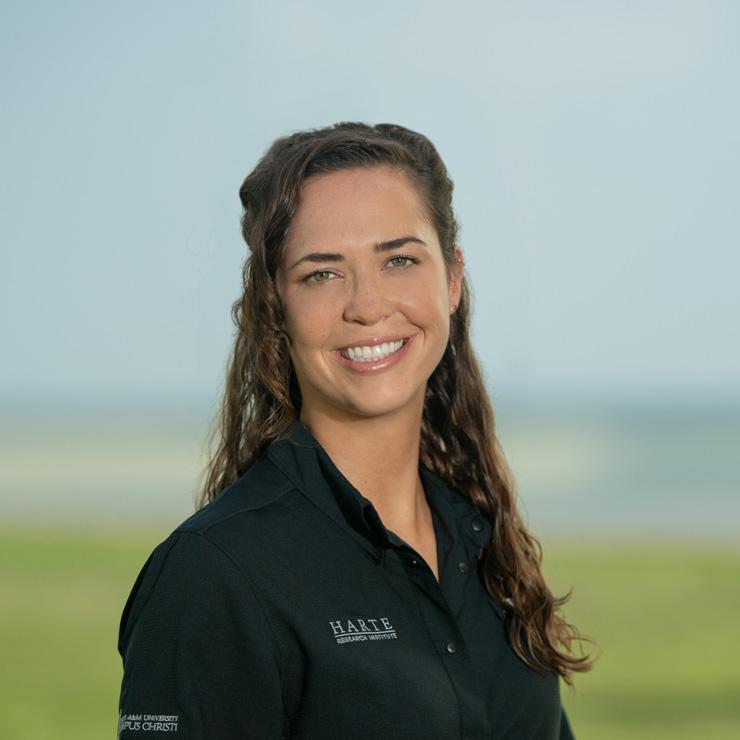 Kelley Savage, M.S.
Graduate Research Assistant
Email
ksavage1@islander.tamucc.edu
Project Title
Assessing the potential of blue carbon in oyster reefs
Expected Graduation Year
2026
Education
M.S. Marine Biology, Texas A&M University-Corpus Christi (2017)
B.A. Geography, University of Texas at Austin (2014)
Kelley Savage is a PhD student in the Coastal and Marine System Science program working with HRI Chair for Coastal Conservation and Restoration, Dr. Jennifer Pollack. She earned a B.S. in Geography from the University of Texas at Austin and a M.S. in Marine Biology from Texas A&M University-Corpus Christi. Her Master's thesis focused on salinity recommendations needed to regulate Perkinsus marinus in Texas oyster reefs. From 2017 to 2022, Kelley worked at the University of Texas Marine Science Institute as a Research Associate with NOAA's National Estuarine Research Reserve program. For her dissertation research she is assessing the blue carbon value of oyster reefs.
Kelley was born and raised in Texas. When Kelley is not researching oysters, she loves being outdoors, camping, traveling, and eating great food. Fun fact - for about six years she kept bees in Blanco, Texas and recently has taken up an interest in fly fishing.