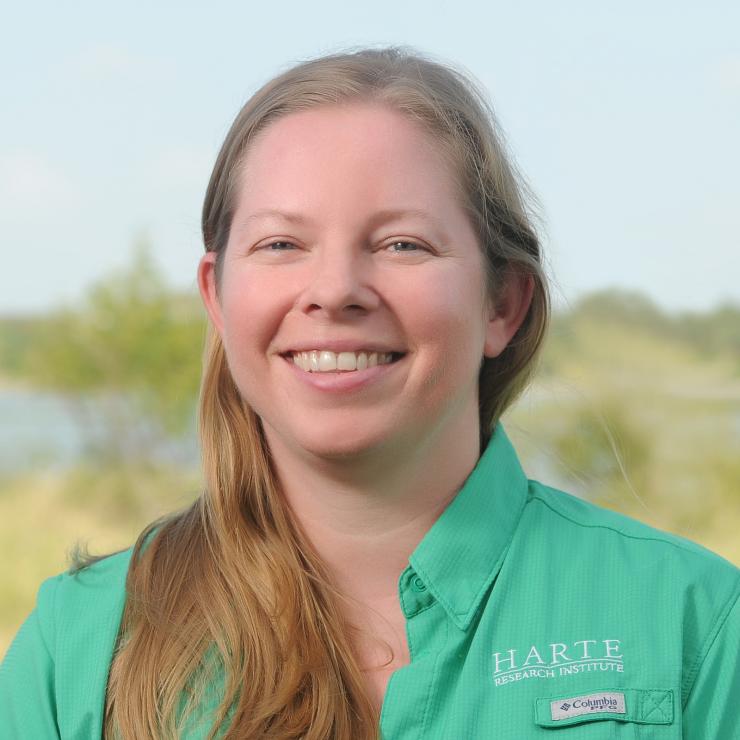 Jennifer Wetz, M.S.
Research Specialist III
Email
jennifer.wetz@tamucc.edu
Education
M.S. Marine Science, University of South Florida (2000)
B.S. Ecology, University of Georgia (1996)

Jennifer Wetz is the Fisheries Program Manager for the Center for Sportfish Science and Conservation.
After receiving her bachelor's degree in ecology from the University of Georgia in 1996, Jennifer earned a master's degree in marine science from the University of South Florida, where she focused on the reproductive biology of grouper. Subsequent moves to South Carolina, Oregon and North Carolina resulted in a broad scientific background that includes research experience in water chemistry, molecular biology and microbiology. A move to Texas in 2011 to work for the Harte Research Institute finally reunited her with her favorite research topic: fisheries.
During her time at HRI, Jennifer has led the development of various survey techniques to assess reef fish populations across artificial and natural habitats. Currently she works closely with leadership to manage operations of the Center, but she also remains actively engaged in the Center's research projects.