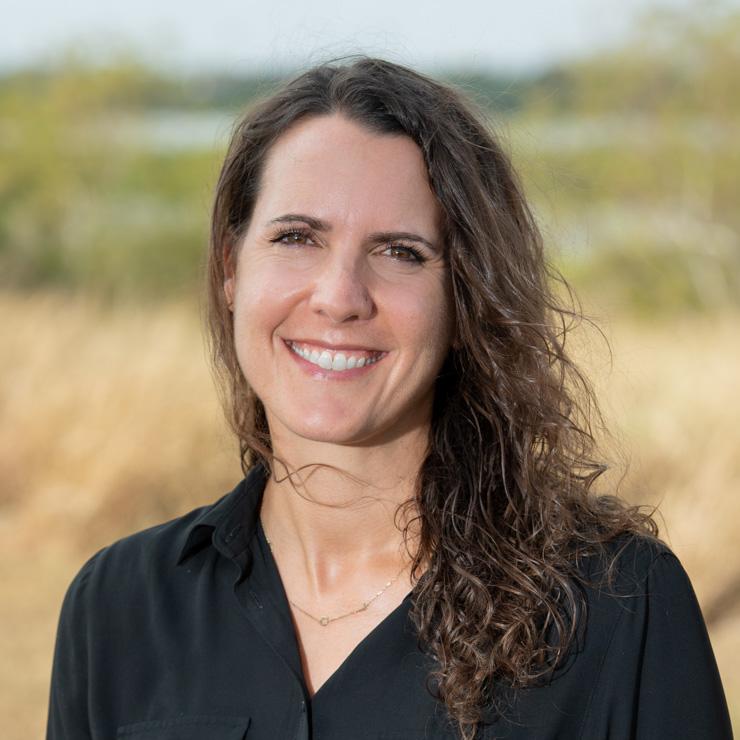 Jennifer Beseres Pollack, Ph.D.
The Larry D. McKinney Endowed Chair for Coastal Conservation & Restoration
Email
jennifer.pollack@tamucc.edu
Education
Ph.D. Marine Science, University of South Carolina (2006)
M.S. Marine Science, University of South Carolina (2002)
B.A. Environmental Science, Northwestern University (1999)
Expertise: Dr. Pollack joined the Harte Research Institute in September 2018. Through her research, Dr. Pollack aims to provide science-based information to support resource management and conservation efforts and improve sustainability of coastal ecosystems. She examines the proficiency of restored habitats in replacing lost ecological functions, including water filtration, provision of nursery and feeding habitat for fish and invertebrates, shoreline stabilization, and enhancement of biodiversity. Because healthy habitats support productive coastal environments and resilient coastal communities, she and her team conduct extensive field research in oyster reef, salt marsh, Serpulid worm reef, and offshore oil platform habitats.
Additional Activities: Dr. Pollack is a Professor Marine Biology in the College of Science and Engineering at Texas A&M University-Corpus Christi. She directly engages the community in hands-on conservation actions through the Sink Your ShucksTM oyster shell-recycling and reef restoration program.
Research Focus and Interests: Dr. Pollack's interest in healthy habitats includes examining the response of organisms to changing environmental conditions. Her research has a strong field-based component and is supported by laboratory analyses and statistical approaches. She develops tools, including benefit-cost analyses and restoration suitability indices, to support natural resource management decision-making.
Sink Your ShucksTM Oyster Recycling Program