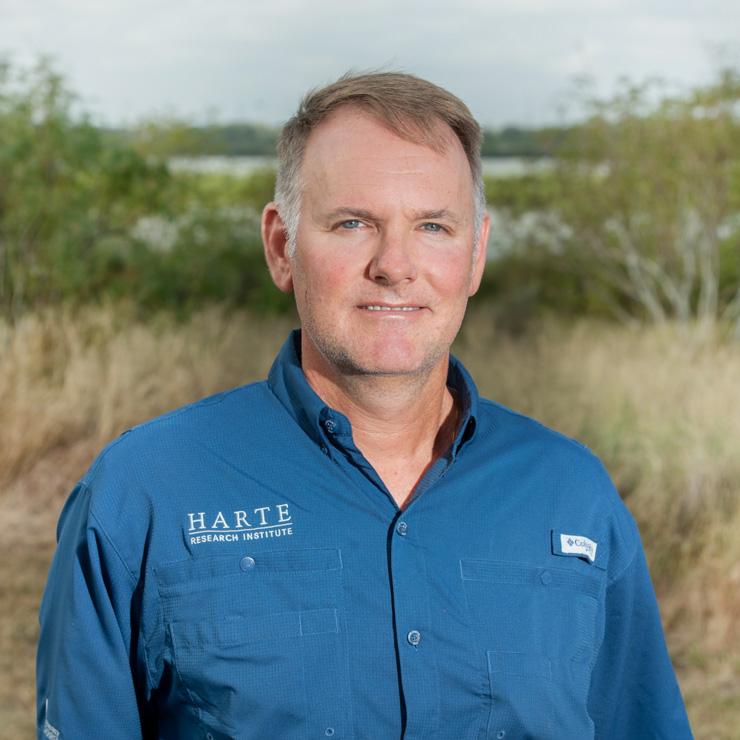 Jeff Kaiser, M.S.
Research Specialist III
Email
jeffrey.kaiser@tamucc.edu
Education
M.S. Mariculture, Texas A&M University-Corpus Christi (1995)
B.S. Biology, Baylor University (1991)
Jeff Kaiser has been consumed with the ocean and fishing for, swimming with, and studying the fish and other creatures in it since childhood. He received a B.S. in Biology from Baylor University and an M.S. in Mariculture from Texas A&M University-Corpus Christi and has called the central Texas coast home for nearly thirty years. During this time, he has had the opportunity to extensively explore both the inshore and offshore realms, conduct research on numerous marine fish in the laboratory, and live on an offshore platform in the Gulf of Mexico.
Past professional experience includes managing a marine fish laboratory with the goal of acquiring, maintaining, and spawning broodstock, and conducting various research projects on numerous native fish species. Mr. Kaiser was also involved in two offshore mariculture ventures and spent a combined five years as a project biologist and diver, gaining a keen appreciation for ecosystem interactions on an artificial offshore structure.
Research interests include the artificial reef program, the connection between science and marine recreational fisheries, and the socio-economic impact of marine fisheries on the Texas coast. Mr. Kaiser will be helping operate the Center for Sportfish Science and Conservation laboratory as well as conducting field work and outreach activities.