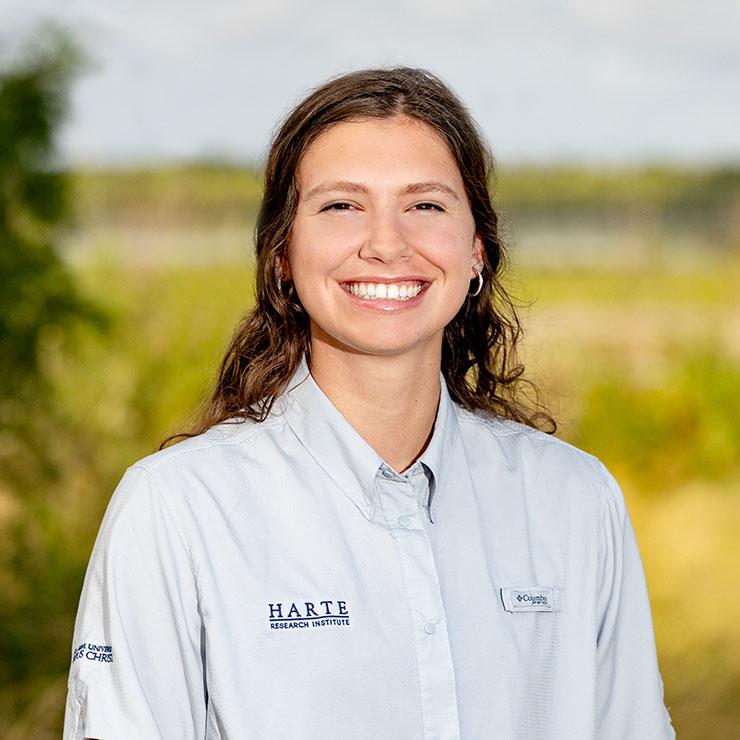 Isabel Nykamp
Graduate Research Assistant
Email
inykamp@islander.tamucc.edu
Project Title
Developing Methods for Elevation Restoration on Wind Tidal Flats
Expected Graduation Year
2025
Education
B.S. Environmental Health & Conservation, Calvin University (2022)
Isabel is a Graduate Research Assistant pursuing an M.S. in Coastal and Marine System Science. Working within the Coastal Conservation & Restoration Lab under Endowed Chair, Dr. Jennifer Pollack, she is developing methods to restore elevation discrepancies within wind tidal flats. Isabel hopes that this pilot study will be able to inform stakeholders about proper restoration techniques and lead to continued flourishing of these ecosystems.
Isabel grew up in Grand Rapids, Michigan and attended Calvin University as an undergraduate studying Environmental Health & Conservation Biology. Throughout her academic career, she has been drawn to environmental restoration projects, particularly within aquatic and wetland habitats. She was an Aquatic Invasive Species Student Assistant for the Michigan Department of Environment, Great Lakes, and Energy (EGLE) where she surveyed and proposed management strategies for invasive macrophytes and developed public-accessible treatment maps of inland lakes. Most recently, Isabel worked as a GIS Contractor for the Nature Conservancy working to map the Social Vulnerability Index across the Appalachian region.
Outside of her academic interests surrounding GIS mapping and ecological stewardship, Isabel enjoys knitting, SCUBA diving, and hiking.