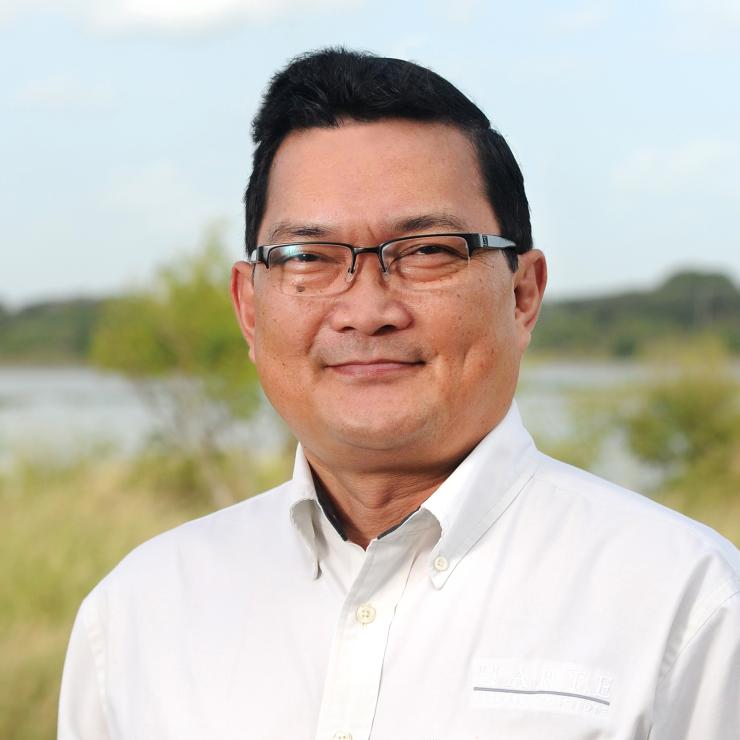 Felimon Gayanilo
Enterprise IT Technologist
Email
felimon.gayanilo@tamucc.edu
Felimon Gayanilo is a Systems Architect/Enterprise IT working on various projects with the Harte Research Institute. He has over three decades of experience in the design, development, and deployment of information systems in a local, national, and international settings before he joined Texas A&M University in 2012.
Mr. Gayanilo is the Systems Architect for several scientific data portals in the Gulf of Mexico. He initiated the design and development of the Gulf of Mexico Research Initiative Information and Data Cooperative. He designed and developed the Gulf of Mexico Coastal Ocean Observing System (GCOOS) data portal and was designated Data Management and Communications Coordinator and Co-Chair Data Manager. GCOOS is a NOAA Regional Information Coordinating Entity data center that is nested in a National Backbone of coastal observations to aggregate and disseminate the region's near real-time oceanographic data using community standards to facilitate interoperability among coastal and ocean observing sensors.
Mr. Gayanilo is the lead PI to the National Academies of Sciences, Engineering, Medicine (NAS)/Shell funded Stones Metocean Observatory, co-PI to the National Science Foundation (NSF) funded EarthCube Cross-Domain Observational Metadata for Environmental Sensing (X-DOMES), co-PI to the NOAA Ocean Acidification Project in the northwestern Gulf of Mexico, co-PI to the NAS-funded GulfHub project to understand the dynamics of the Gulf of Mexico loop currents, and many more. He is an active member of DataONE serving as a member of the Steering Committee (2014-2015) and co-Chair of the DataONE User Group (2015-2017), member of the NSF/EarthCube Council of Funded Projects, member of the NSF/EarthCube Technology and Architecture Committee since 2018, and organizational representative to the Federation of Earth System Information Partners.