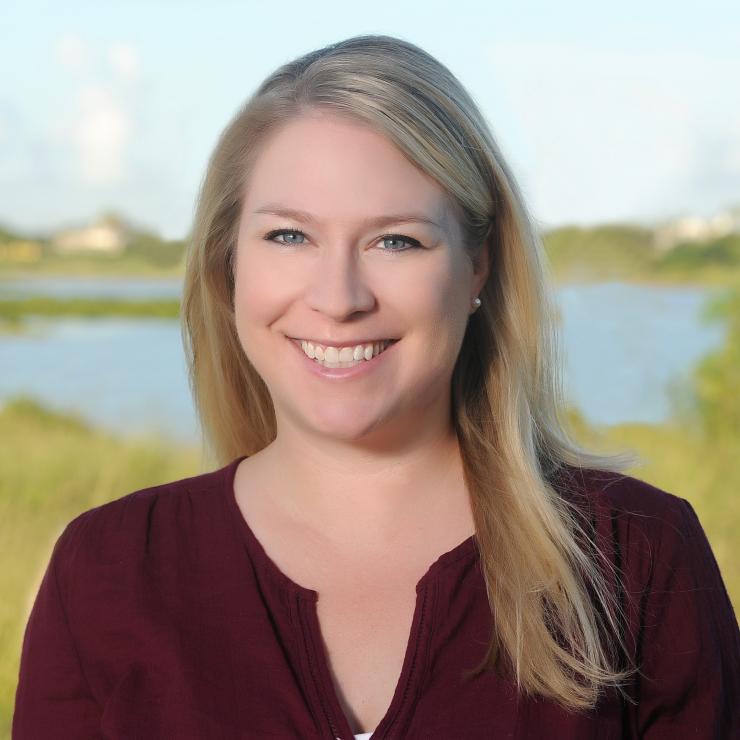 Emily McCauley, M.S.
Marketing & Communications Manager
Email
emily.mccauley@tamucc.edu
Education
M.S. Marine Biology, Texas A&M University-Corpus Christi (2009)
B.S. Biology, University of North Texas (2005)

Emily McCauley is the Marketing and Communications Manager for the Harte Research Institute for Gulf of Mexico Studies. She manages the institute's creative projects and websites, coordinates events, oversees branded materials and publications, and curates the Institute's photo and digital library.
She received her B.S. in Biology from the University of North Texas and her M.S. in Marine Biology from Texas A&M University–Corpus Christi. For her thesis, Emily worked at HRI and quantified populations of a gorgonian coral (Leptogorgia sp.) on the Texas coast and also gained experience in fisheries biology, ornithology, and marine botany during her time in graduate school. Before coming back to HRI in 2016 for her current role, she spent six years as a biologist in the Texas Coastal Bend working in both public and private sectors; as a biologist for the Texas General Land Office, at the Texas State Aquarium as a senior aquarist, and at the University of Texas Marine Science Institute as a fisheries research assistant.
In her personal time, she started a successful website and art business where she grew increasingly interested in graphic design, social media, branding, and website development. Her position is unique in that, as a former marine biology graduate student from HRI, she has a special perspective to blend the science of HRI with its public presence and marketing.