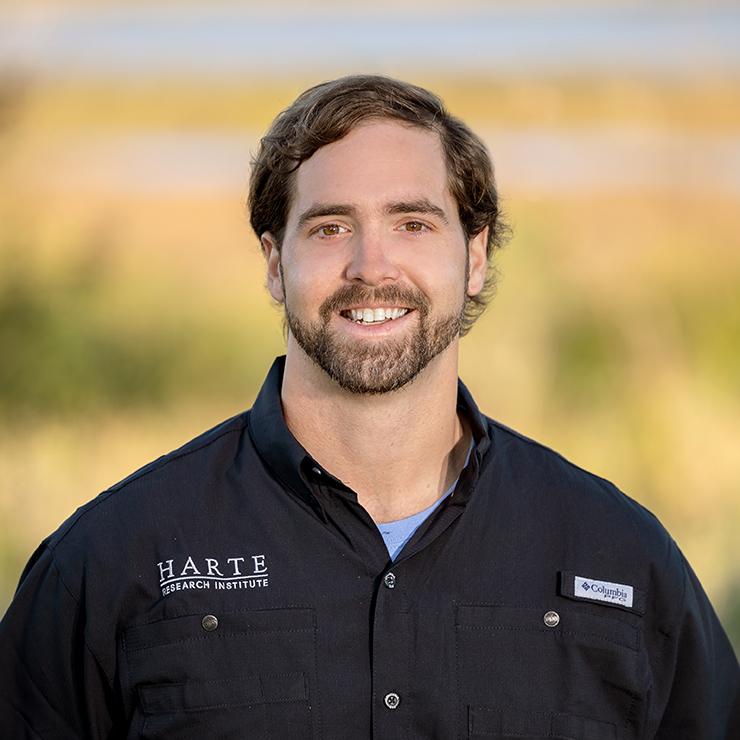 Ellis (Chappie) Chapman Jr., M.S.
Project Manager, Oyster Resource & Recovery Center
Email
ellis.chapman@tamucc.edu
Education
M.S. Fisheries and Aquaculture, Louisiana State University (2019)
B.S. Organismal Biology, Christopher Newport University (2015)
Ellis "Chappie" Chapman brings a wealth of oyster aquaculture knowledge and experience with him to HRI. His educational career began at Christopher Newport University in Newport News, Virginia, where he earned a Bachelor of Science in Organismal Biology. After graduation in spring of 2015, Ellis worked as a hatchery technician for Cherrystone Aqua Farms, a commercial oyster hatchery in Cape Charles, Virginia. In spring of 2017, Ellis left Virginia to pursue a Master of Science in Fisheries and Aquaculture at Louisiana State University in Baton Rouge. Ellis graduated from LSU in December of 2019 and came to work at HRI in February 2020. He implemented a research-scale oyster farm in Palacios, TX until October 2022. Ellis worked at Palacios Marine Agricultural Research Inc. (PMAR) until March 2023 when he came back to HRI to be the project manager for the Oyster Resource and Recovery Center project.
In his free time, you'll find Ellis staying physically fit and active while enjoying the great outdoors. He is a fishing enthusiast, rock climber and seeker of other adventurous sports. He is also a former NCAA Division III football player, having played on the offensive line for the Christopher Newport Captains. Lastly—and most importantly—Ellis loves eating oysters with family and friends.