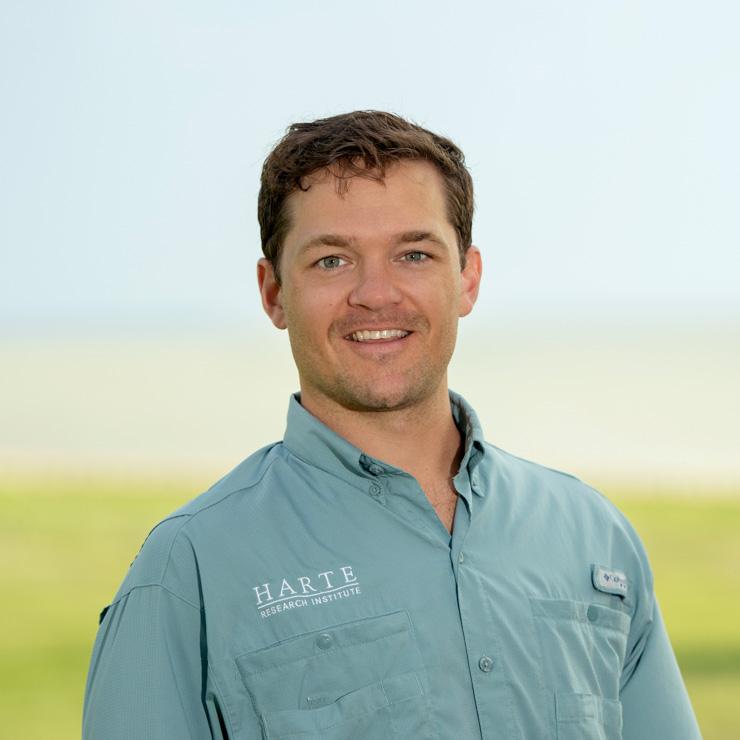 David Essian, Ph.D.
Postdoctoral Research Associate
Email
david.essian@tamucc.edu
Education
Ph.D. Florida Atlantic University (2022)
M.S. Northern Michigan University (2015)
B.S. Biology, Northern Michigan University (2012)
Dr. David Essian is a postdoctoral research associate working with HRI Endowed Chair for Conservation and Biodiversity, Dr. Dale Gawlik. He earned a B.S. and M.S. in Biology from Northern Michigan University, and his Ph.D. from Florida Atlantic University. His Master's work focused on the food web dynamics associated with avian botulism Type E die-offs of waterbirds in the Great Lakes. For his dissertation, he developed a spatiotemporally dynamic model of resource availability for wading birds as a function of water level fluctuations. The variables used in his model are under a high degree of control by managers, and therefore were useful in demonstrating potential effects of water management. He also showed that not only magnitude of resource availability, but the timing and spatial configuration of availability, regulate numeric and demographic responses of wading birds.
In his role at HRI, he will work on the Colony Island Network Design and Implementation project (CINDI). He will help design workshops and develop a spatially explicit prioritization tool for stakeholders charged with moving dredged spoil material, with an emphasis on waterbird recovery in the Gulf of Mexico.