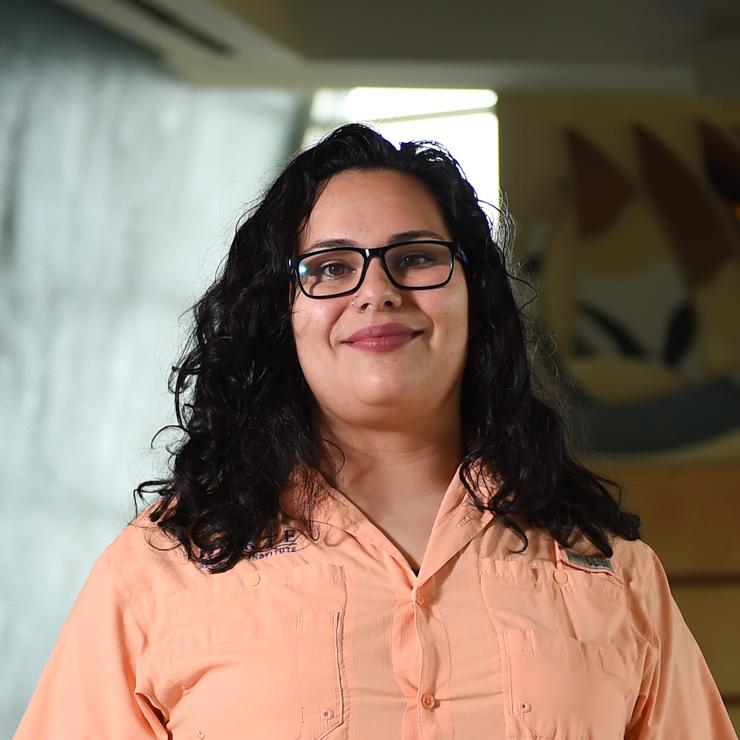 Coral Lozada, Ph.D.
Postdoctoral Research Associate
Email
coral.lozada@tamucc.edu
Education
Ph.D. Coastal and Marine System Science, Texas A&M University-Corpus Christi (2022)
M.S. Fisheries and Mariculture, Texas A&M University - Corpus Christi (2016)
B.S. Wildlife and Fisheries Science, Texas A&M University (2012)
Coral Lozada is a post-doctoral research associate working in the Community Resilience group. Her doctoral project focused on understanding the livelihood transitions of communities across the Gulf of Mexico. Coral's research interests include co-productive methods for tackling coastal and marine resource problems, intersectional environmentalism, and environmental justice issues across the Gulf of Mexico. Her current projects expand on her doctoral dissertation through the use of mixed methods research approaches to help understand how different coastal communities are adapting and handling livelihood changes.
She received her M.S. in Fisheries and Mariculture in May 2016 at Texas A&M University-Corpus Christi and participated in the Master's International Program (MI). The MI Program gave her the unique opportunity to work for 27 months as a Peace Corps Volunteer in Mexico. For 24 of those months she worked with the National Commission of Natural Protected Areas — the Mexican equivalent for the National Parks Service—at a Marine Protected Area and Natural Protected Area called Parque Islas Marietas.
In her down time, Coral enjoys reading, cooking as a form of connecting with her culture, playing Pathfinder, and loving on her dogs. She is always down to discuss books, coffee, and recipes.