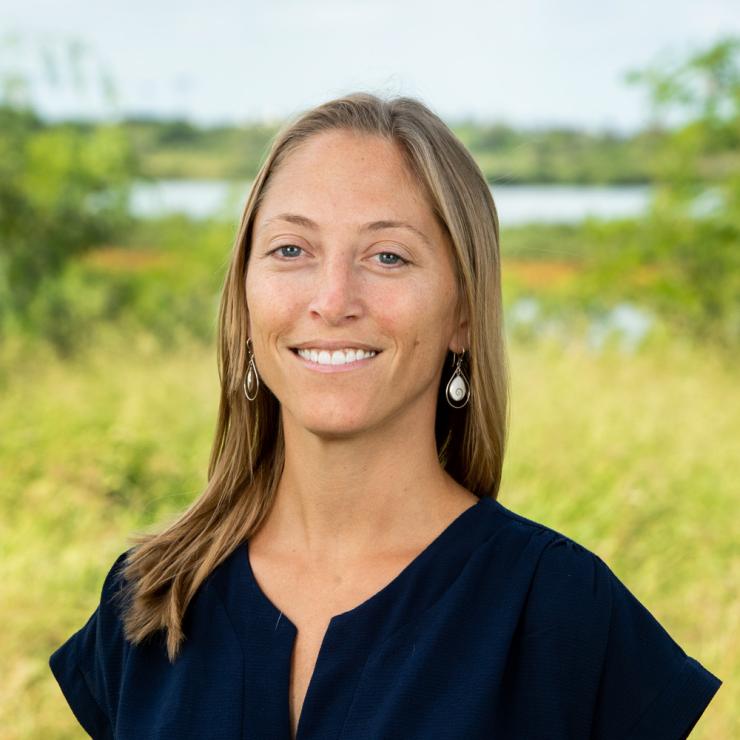 Christine Hale, M.S.
Program Manager
Email
christine.hale@tamucc.edu
Education
M.S. Marine and Environmental Science, University of the Virgin Islands (2009)
B.S. Marine Biology, Millersville University of Pennsylvania (2002)
Chris Hale is the Program Manager for the Socio-Economics Group at the Harte Research Institute. Her work addresses issues that involve potential human impact on ocean, coastal, and natural environments, and how humans are impacted by nature. She helps develop the interdisciplinary research and engagement portfolio of the Harte Research Institute and its regional and international network.
Chris has a background in marine science and human dimensions. She was the first student to earn a Master of Marine and Environmental Studies degree from the University of the Virgin Islands, spearheading an analysis of local residents' knowledge levels, behaviors, and attitudes and how those influence environmental stewardship. In 2009 she began working with the University of Puerto Rico Sea Grant College Program as an Extension Specialist conducting a variety of community engagement and conservation efforts in the U.S. Virgin Islands. Chris then joined the Gulf of Mexico Sea Grant Oil Spill Science Outreach Program, working locally and regionally to address coastal community needs related to impacts of disasters. In the past she has participated in fisheries work, marine mammal population studies, and coral spawning and coral reef herbivory research.