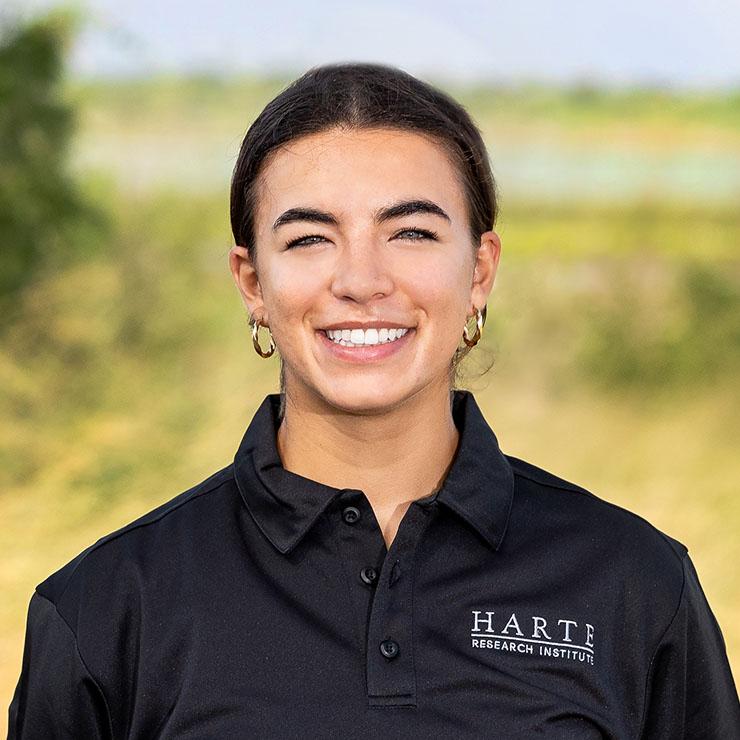 Athena Frasca
Bringing Baffin Back Watershed Coordinator
Email
athena.frasca@tamucc.edu
Education
B.A. Biology, Grinnell College (2023)
Athena Frasca is working with the Bringing Baffin Back™ initiative to collaborate with watershed stakeholders, develop outreach and educational resources, and lead efforts to implement restoration and management activities to influence watershed health and water quality.
She studied biology at Grinnell College in Iowa, where she worked with Grinnell's Center for Prairie Studies on various tallgrass prairie restoration, land stewardship, and sustainable farming projects & initiatives. In 2022, she interned with The Nature Conservancy in Iowa practicing land stewardship, habitat restoration, and species monitoring, and has served with AmeriCorps to facilitate community outreach and educational programming.
She is excited to explore the Coastal Bend, and to learn and grow from working on the Bringing Baffin Back team.