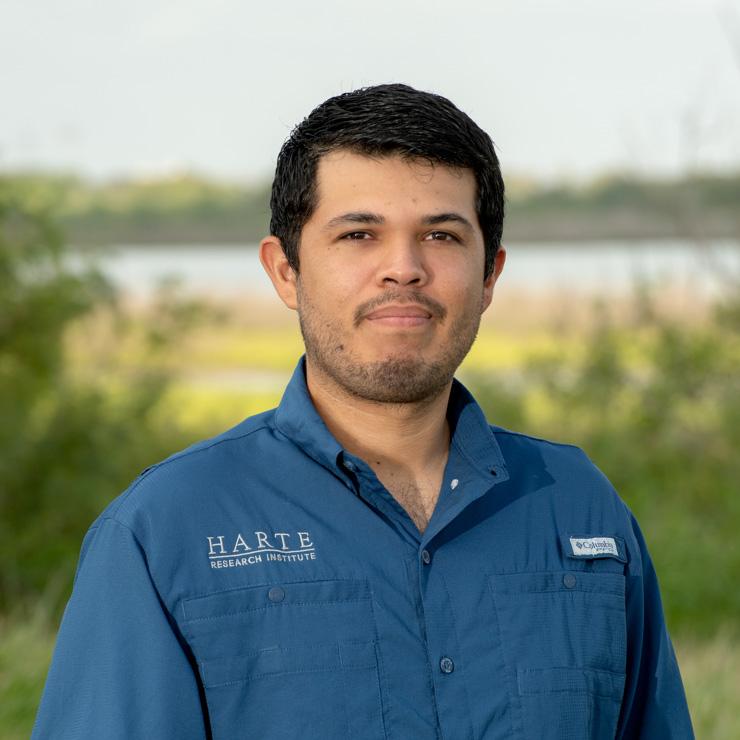 Antonio Cantú de Leija, M.S.
Graduate Research Assistant
Email
acantudeleija@islander.tamucc.edu
Education
M.S. Renewable Natural Resources, Louisiana State University (2021)
B.S. Biology, Universidad Autonoma de Nuevo Leon (2013)
Antonio Cantú de Leija is a PhD student in Coastal and Marine System Science working with HRI Endowed Chair for Conservation & Biodiversity, Dr. Dale Gawlik. He is a native of Monterrey, Mexico and earned his B.S. in Biology from the Autonomous University of Nuevo Leon in Mexico and an M.S. in Renewable Natural Resources from Louisiana State University.
His research interests include wetland ecology, waterbird ecology, restoration ecology, habitat management and conservation; particularly the study of wetland ecosystem drivers and processes to inform habitat restoration and management for birds and other wetland-dependent species. For his dissertation research, Antonio will be studying the hydrologic dynamics of intertidal zones that control the availability of foraging habitats for wading birds in the west coast of Florida and potentially expanding to other regions across the Gulf of Mexico.
In his spare time, Antonio enjoys hiking, biking, and spending time with his family.