The Texas Bays and Estuaries Meeting (TBEM)
Meeting
The University of Texas Marine Science Institute and Mission-Aransas National Estuarine Research Reserve
Starts
September 21, 2022
8:00 am
Ends
September 22, 2022
5:00 pm
Venue
University of Texas Marine Science Institute
Patton Center for Marine Science Education
855 East Cotter Avenue, Port Aransas, TX 78373
Highlight
Registration now open!
The purpose of the Texas Bays and Estuaries Meeting is to bring together scientists, students, coastal managers, elected officials, and the interested public to share research relevant to the bay, estuary, and nearshore environments of the Gulf of Mexico. The meeting will include two days of presentations with a poster session and social. It will also feature a special session for research on extreme weather impacts. This meeting is a great opportunity for Texas researchers and those with work in Texas coastal systems to share discoveries about its bays and estuaries.
This year's meeting will also have a virtual viewing option through Zoom. Please note, the virtual option will only allow presentation viewing, and no interacting capabilities.
Registration is open at the link above.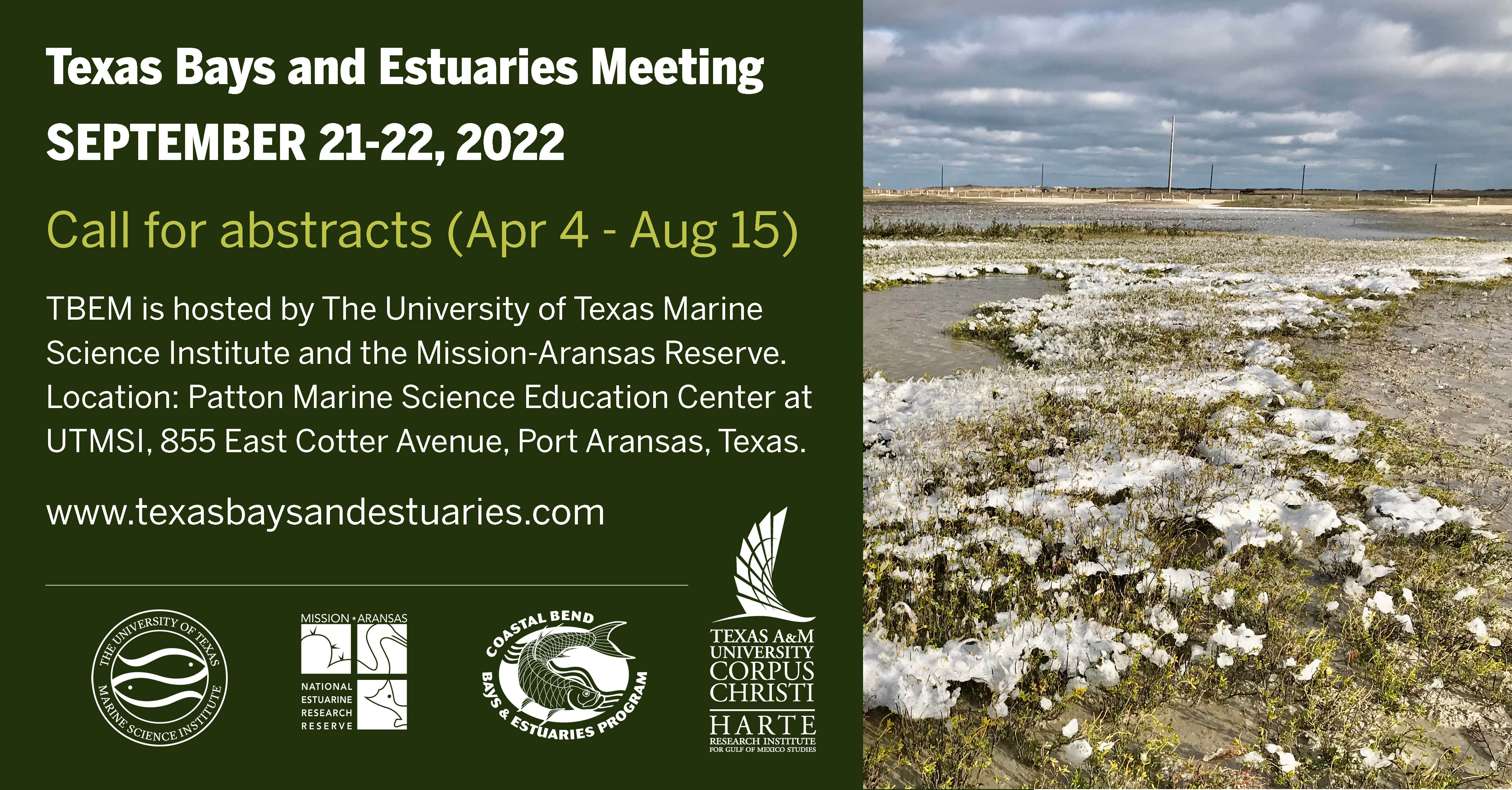 TBEM is hosted by The University of Texas Marine Science Institute and its Mission-Aransas National Estuarine Research Reserve with sponsorship from the Coastal Bend Bays & Estuaries Program and Texas A&M University - Corpus Christi's Harte Research Institute for Gulf of Mexico Studies.