The man behind the mission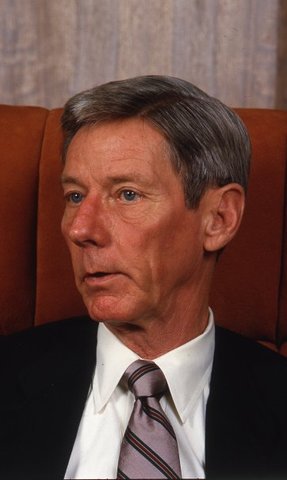 "In our family, we share a love of birds, animals, anything wild — whether it is on the family ranch in Texas or on the Maine coast. We also share the belief that being involved in a cause is the way you should live your life," Harte said in an interview for the National Audubon Society's annual report in 2003.
Ed Harte's $46 million endowment to create the Harte Research Institute for Gulf of Mexico Studies at Texas A&M University-Corpus Christi stands first among the many important and valuable contributions the newspaper magnate made to environmental preservation and conservation science during his lifetime.
Born in Pilot Point, Mo., on Dec. 5, 1922, Harte grew up in San Angelo, Texas. After serving in the Army Air Corps during World War II, he earned his bachelor's degree from Dartmouth College. Following in the footsteps of his father Houston Harte, co-founder of the Harte-Hanks chain of newspapers, Harte embarked on a journalistic career that would take him to New Hampshire, Missouri and finally Corpus Christi, Texas, where he became Publisher of the Corpus Christi Caller-Times in 1962, a title he retained until his retirement in 1987. Under his leadership, the newspaper's editorial board became an outspoken advocate for environmental protection and responsible land stewardship
In 1962, Harte helped lead the successful campaign to have 67 miles of Padre Island, the longest stretch of undeveloped barrier island in the world, declared a national seashore. Ten years later, he was instrumental in having a nearly 4,000-acre site on southern Mustang Island near Corpus Christi designated as a Texas state park. In addition, he and a committee of other concerned citizens came up with the first municipal regulations that set limits on oil and gas drilling in Corpus Christi Bay. These regulations became a model for future state and federal standards.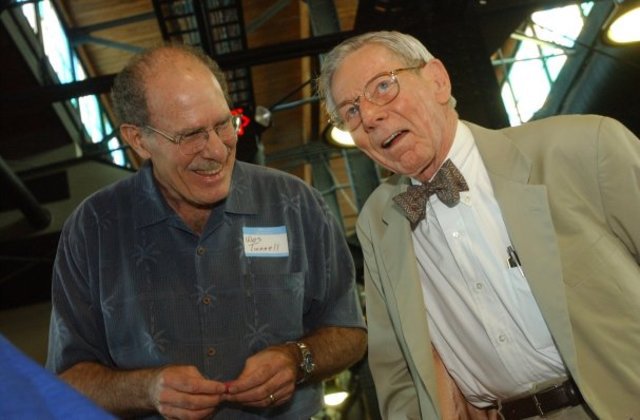 Harte was an avid birder who, after moving to Corpus Christi, became fascinated by the annual winter journey of two-dozen whooping cranes to the nearby Aransas National Wildlife Refuge. While visiting the refuge, he met and became friends with several members of the National Audubon Society. Harte joined the society and became a board member, serving as chairman from 1974 to 1979. In 2002, he was awarded the Audubon Medal, the highest honor bestowed by the national society.
A champion of farmland conservation, Harte served on the board of the American Farmland Trust and in the 1980s helped transform the AFT into a national organization that protects farm and ranchland from urban sprawl and promotes environmentally friendly land management that benefits wildlife. In 1985, he and his brother, Houston, donated their 66,000-acre ranch to Big Bend National Park where it became the North Rosillos Mountains Preserve.
Harte was also active in a number of other environmental organizations. He was an officer of the Texas State Parks Board Planning Committee and in 2001, received the Harvey Weil Sportsman/Conservationist Award from the Corpus Christi Rotary Club, which is presented each year to internationally leading conservationists in the marine or wildlife environments. Harte's legacy was carried on by his four children with his wife of more than 50 years, Janey W. Frey; sons Christopher and William; and daughters Elizabeth Owens and Julia Widdowson.