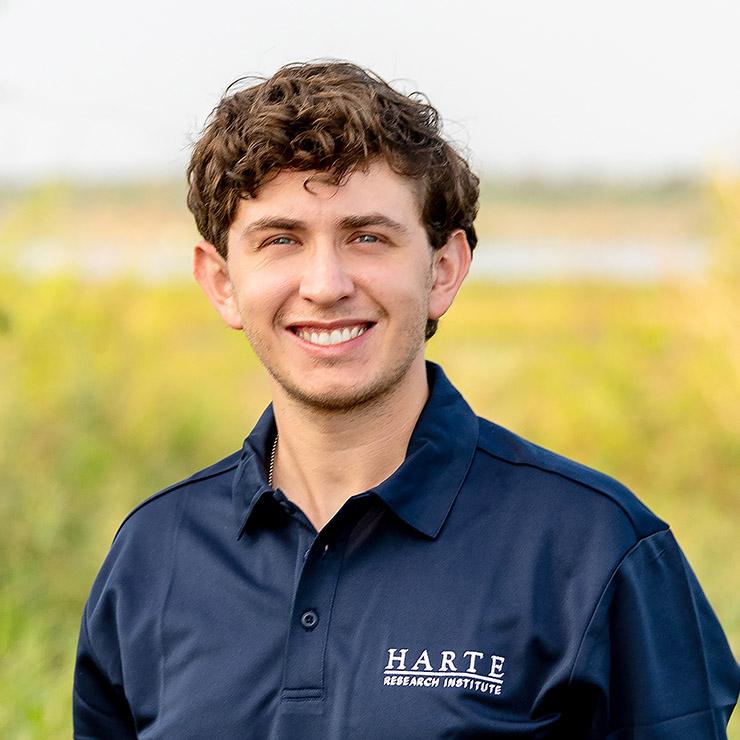 Zach Zagon, M.P.S.
Laboratory Technician
Email
zachary.zagon@tamucc.edu
Education
M.P.S. Tropical Marine Ecosystems, University of Miami (2023)
B.S. Marine Science, Biology, University of Miami (2022)
Zach is a Laboratory Technician at the Harte Research Institute for Gulf of Mexico Studies with the Coastal Conservation and Restoration group. He earned both of his degrees from the University of Miami & the Rosenstiel School in 2022 and 2023. While at UMiami, he worked on a variety of projects in various labs including with the Ocean Acidification lab studying genotypic responses to temperature and acidification in Acropora cervicornis and as a member of NOAA's Coral Program where he co-conducted an experiment to evaluate the effect of algal-symbiont assemblages and environmental co-stressors on stony coral tissue loss disease in Orbicella faveolata.
In addition to research, he believes that scientific communication is just as important as the research itself. Zach co-produced and was the videographer for a mini-scientific docuseries titled "Groundwork" in conjunction with UMiami's student-run scientific magazine, Scientifica. He was also a part of the Protist Prophets project which, along with conducting research, intended to create a curriculum about coral reefs for underserved communities with the help of Black Girls Dive Foundation.
Outside of work, Zach enjoys SCUBA diving, photography and videography, and will take any chance he can to watch his New York sports teams.