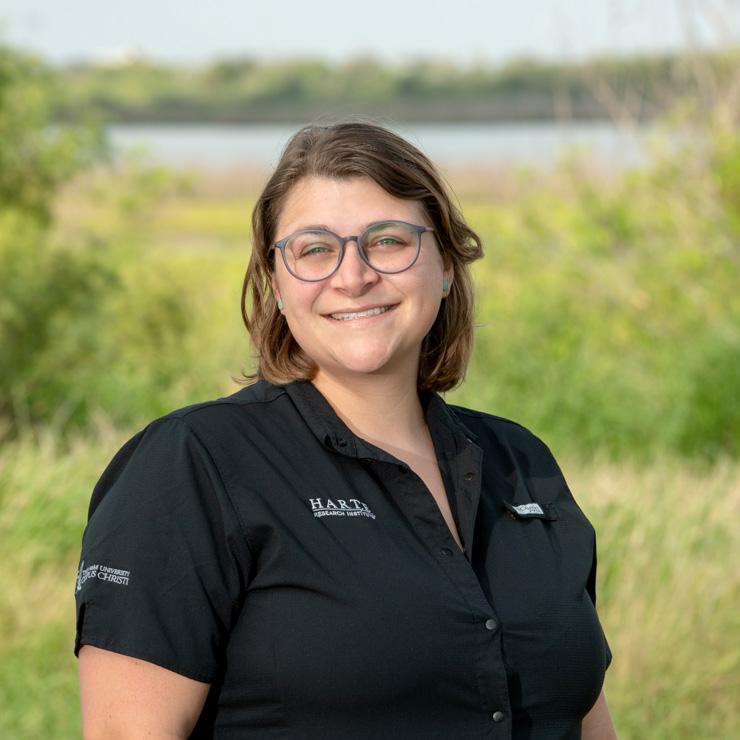 Alyssa Outhwaite, M.S.
Graduate Research Assistant & NOAA CCME Scholar
Email
aouthwaite@islander.tamucc.edu
Project Title
Evaluating the ecological role of estuarine habitats: An integrated community and trophic analysis approach
Expected Graduation Year
2023
Education
M.S. Biology, University of Dayton (2019)
B.S. Ecology, Augusta University (2015)
Alyssa is a PhD student and NOAA CCME Scholar in Marine Biology. She works for Dr. Jennifer Pollack in the Coastal Conservation and Restoration Ecology Lab. She earned her B.S. in Ecology from Augusta University in Georgia and a M.S. in Biology from the University of Dayton in Ohio. Her previous work investigated the impact of salinity regime changes on estuarine biota, as well as material transport and deposition during oyster shell formation. Alyssa's current research explores natural oyster reef communities and health in comparison to commercially fished reefs in the Matagorda Bay system. This work hopes to better characterize the reef systems of the area and determine important factors for community structure.