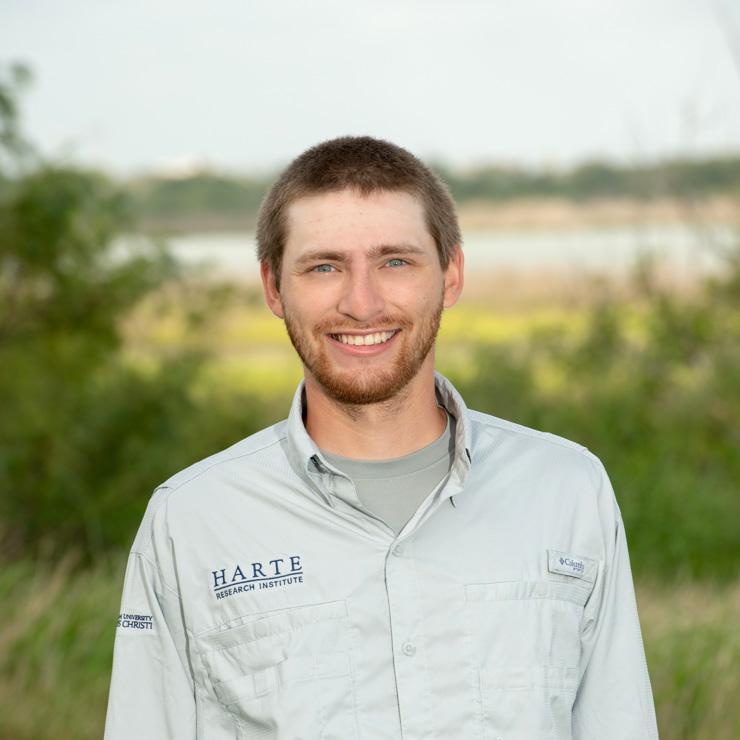 Alexander Sharp, M.S.
Graduate Research Assistant
Email
asharp1@islander.tamucc.edu
Project Title
Movement patterns of wading birds as a mechanism linking freshwater wetlands and coastal ecosystems in the Greater Everglades
Expected Graduation Year
2023
Education
M.S. Biology, Ball State University (2020)
B.S. Wildlife and Fisheries Sciences, Pennsylvania State University (2018)
A.S. Wildlife Technology, Pennsylvania State University
Alexander Sharp is a Graduate Research Assistant working with HRI Endowed Chair for Conservation and Biodiversity, Dr. Dale Gawlik, pursuing a PhD Degree in Coastal and Marine System Science.
Alex has earned an A.S in Wildlife Technology and a B.S. in Wildlife and Fisheries Science from the Pennsylvania State University and a M.S. in Biology from Ball State University. For his Master's thesis, Alex focused on revealing nest defense strategies utilized by breeding adult Cerulean Warblers, that are aimed at reducing detection opportunities by avian nest predators. During his time, Alex also used light-level geolocators to identify migration ecology and wintering locations of Cerulean Warblers. Alex was the 2020 recipient of the Ball State University Department of Biology's Outstanding Graduate Student in Field Sciences.
Following his graduation, Alex joined Dr. Gawlik's lab to begin a novel project where he will be using movement data to identify annual cycle movements and resource selection of Little Blue Herons in coastal wetlands. He will be deploying GPS satellite transmitters on adult herons in the Lower Florida Keys and Florida Bay to identify movement patterns, site fidelity, and areas of importance, then using the data to predict occupancy based on important habitat variables, contrasting the results between the two study sites.
In his free time, Alex enjoys birding, biking, and exploring new areas with his dog.