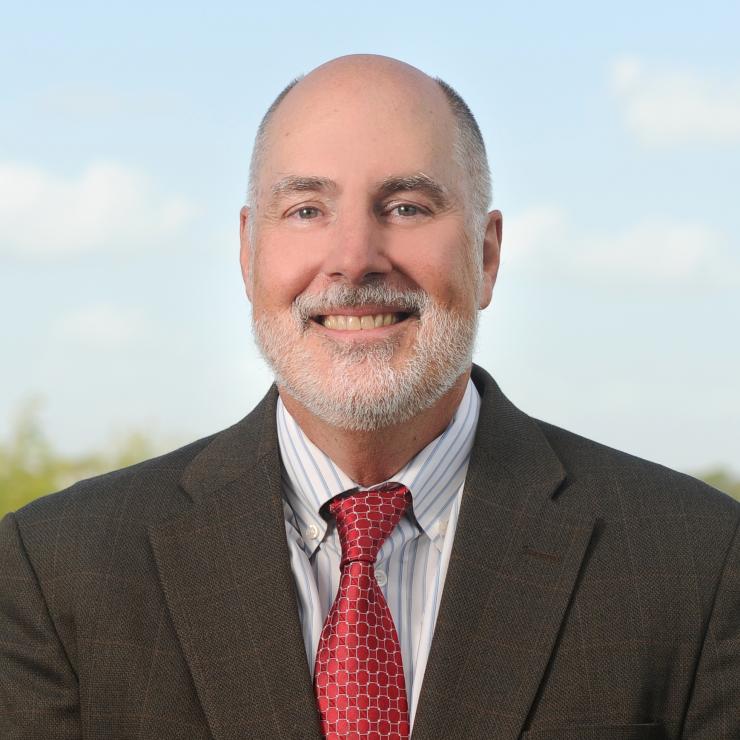 Richard McLaughlin, J.D., L.L.M., J.S.D.
HRI Senior Fellow, Professor Emeritus and Endowed Chair for Marine Policy and Law
Email
richard.mclaughlin@tamucc.edu
Education
J.S.D., Doctorate in Law, Boalt Hall School of Law, University of California at Berkeley (1997)
LL.M., Masters in Marine Law and Policy, University of Washington School of Law, Seattle, Washington (1987)
J.D., Cum Laude, Tulane University School of Law, New Orleans, Louisiana (1985)
A.B., Cum Laude, Humboldt State University, Arcata, California (1978)
Expertise
Dr. McLaughlin joined Harte Research Institute in June 2005. As the first of the Endowed Chairs to join the team, his knowledge of marine policy and legal issues including the international law of the sea, ocean energy policies, ocean governance, and marine ecosystem-based management provided an important context for application and integration of his colleagues' scientific findings. Incorporating well-developed public policy into scientific, economic, and social issues offers decision makers an added framework in which to work.
He has been actively involved in a variety of leadership positions in the marine policy field, is a former Fulbright Scholar to Japan and has published over eighty articles and monographs on ocean and coastal policy issues. In the classroom, his instruction has included Admiralty; Coastal Management and Ocean Law; International Environmental Law; and Property Law.
Dr. McLaughlin retired from HRI in January 2021, see announcement here.
Additional Activities
Dr. McLaughlin works with a number of non-profit organizations to support his focus on policy and law. He actively participates in professional conferences as an organizer and speaker. He is a member of the National Academy of Sciences and Engineering and the Bureau of Ocean Energy Management Committee on Scientific Assessment. Dr. McLaughlin also serves as the institutional lead for the National Academy of Sciences' Annual Gulf of Mexico Student Workshop on International Coastal and Marine Management (SWIMM).
Research Focus and Interests
Embracing the "HRI Model," Dr. McLaughlin serves on the research teams of a variety of interdisciplinary research projects that examine strategic application of policy for the international stewardship of the Gulf of Mexico, managing transboundary marine resources, legal and policy issues affecting habitat restoration and conservation, and conflicts, gaps, and needs of ecosystem based management.
Publications
As an attorney, Dr. McLaughlin values the importance of providing objective legal and policy information to key audiences. Throughout his career, he has shared his findings through publications including magazines, professional journals, conference papers, and books.
McLaughlin, R., "Bio-logging as Marine Scientific Research Under the Law of the Sea: A Commentary Responding to James Kraska, Guillermo Ortuño Crespo, David W. Johnston, Bio-logging of Marine Migratory Species in the Law of the Sea, Marine Policy 51 (2015) 394-400" 60 Marine Policy 178-181 (2015)
Garcia Sanchez, G., McLaughlin R., "The 2012 Agreement on the Exploitation of Transboundary Hydrocarbon Resources in the Gulf of Mexico: Confirmation of the Rule or Emergence of a New Practice?" 37 University of Houston Journal of International Law 681-792 (2015)
McLaughlin, R., "'Idle Iron' Versus 'Rigs to Reefs': Surviving Conflicting Policy Mandates in the Gulf of Mexico." Harry Scheiber, James Kraska, and Moon-Sang Kwon, Science, Technology and New Challenges to Ocean Law, (Brill/Nijhoff Academic Publishers, June, 2015) pp. 296-310.
McLaughlin, R., "Responding to Climate Change Impacts to Fisheries and Marine Habitat in the Gulf of Mexico." Randall S. Abate, Climate Change Impacts on Ocean and Coastal Law (Oxford University Press, December, 2014) pp. 91-108.
Nash, H., McLaughlin, R., "A Policy Approach to Establish an International Network of Marine Protected Areas in the Gulf of Mexico Region" 6 Australian Journal of Maritime and Ocean Affairs 1-35 (2014)
McLaughlin, R., "Understanding the Recent U.S. and Mexico Treaty on Shared Hydrocarbons: Moving Toward Transboundary Marine Energy Security in the Gulf of Mexico." Harry Scheiber and Moon Sang Kwon, Securing the Ocean for the Next Generation, (Law of the Sea Institute Publication, 2013) 209-220.
McLaughlin, R., "UNCLOS and the Growing Use of Electronic Tagged Marine Animals as Autonomous Ocean Profilers," J. Van Dyke, Sherry P. Broder, Seokwoo Lee, and Jin-Hyun Paik, Governing Ocean Resources: New Challenges and Emerging Regimes (Martinus Nijhoff Publishers, 2013) 489-502.
Nash, H., McLaughlin, R., "Opportunities for Trinational Governance of Ecologically Connected Habitat Sites in the Gulf of Mexico" 4 (1) KMI International Journal of Maritime Affairs and Fisheries 1-32 (2012)
McLaughlin, R., "Collaborative Governance in the Gulf of Mexico," Proceedings of the State of the Gulf Summit, Corpus Christi, TX (March 2006).
McLaughlin, R., "Rolling Easements as a Response to Sea Level Rise in Coastal Texas: Current Status of the Law After Severance v. Patterson" 26 Florida State University Journal of Land Use and Environmental Law 365-394 (2011)