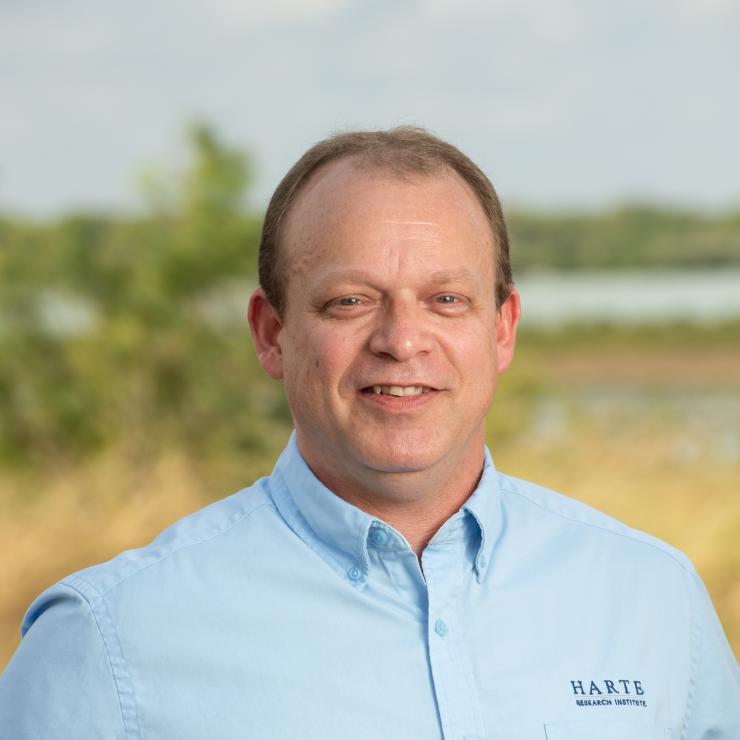 Ken Hayes, M.S.
Research Specialist III
Email
kenneth.hayes@tamucc.edu
Education
M.S. Environmental Science, Texas A&M University - Corpus Christi (2020)
B.S. Marine Science, Coastal Carolina University (1998)
Ken Hayes is the Laboratory Manager for the Coastal Ecosystem Processes Lab. Ken was previously the Laboratory Manager of the South Carolina Algal Ecology Laboratory, where he was instrumental in establishing South Carolina's first harmful algal bloom (HAB) research and response program.  In the last 27 years, Ken has participated in studies on phytoplankton ecology, harmful algal blooms, phytoplankton taxonomy, coastal microbial ecology, and water quality issues related to eutrophication. Ken also has extensive experience in phytoplankton identification, HAB ecology, algal physiology, including culturing and running automated and bench nutrient chemistries including EPA certification.  While in South Carolina Ken also oversaw three different volunteer water quality-monitoring programs. Since coming to Texas A&M University - Corpus Christi, Ken has continued these areas of research and has been active mentoring students and lending his experiential knowledge to the campus community.