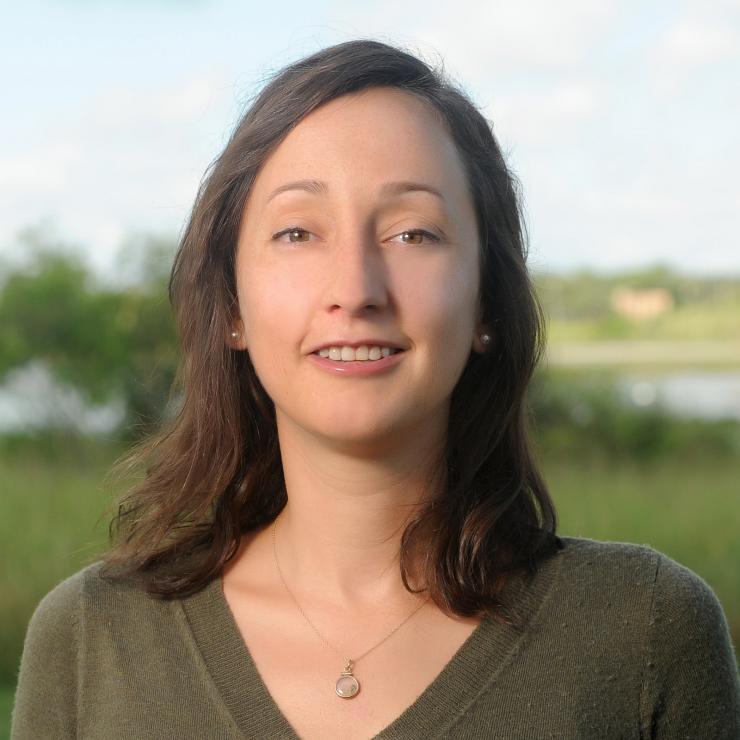 Katya Wowk, Ph.D.
HRI Chair for Community Resilience & Director of Texas OneGulf
Email
katya.wowk@tamucc.edu
Education
Ph.D. International Marine Policy, University of Delaware (2011)
M.P.A. Environmental Science and Policy, Columbia University (2005)
B.S. Biology and Ecology (minor: Political Science), Central Connecticut State University (May 2004)
Kateryna (Katya) Wowk is an expert in using interdisciplinary approaches to mitigate coastal hazard risks and strengthen community resilience. At HRI, she is the Director of Texas OneGulf, a RESTORE Center of Excellence and partnership of nine institutions dedicated to advancing the long-term environmental and economic health of Texas and the Gulf of Mexico. She also is Co-Lead of the Regional Resilience Partnership, an initiative with the Coastal Bend Council of Governments and other partners working to strengthen the resilience of local communities to mitigate disaster risk. Prior to her position with HRI, Katya served in senior positions at the U.S. National Oceanic and Atmospheric Administration (NOAA), where she led efforts related to Hurricane Sandy Recovery, National Ocean Policy, and the National Drought Resilience Partnership. Katya holds a PhD in International Marine Policy from the University of Delaware, a Master of Public Administration in Environmental Science & Policy from Columbia University, and a Bachelor of Science in Ecology from Central Connecticut State University.