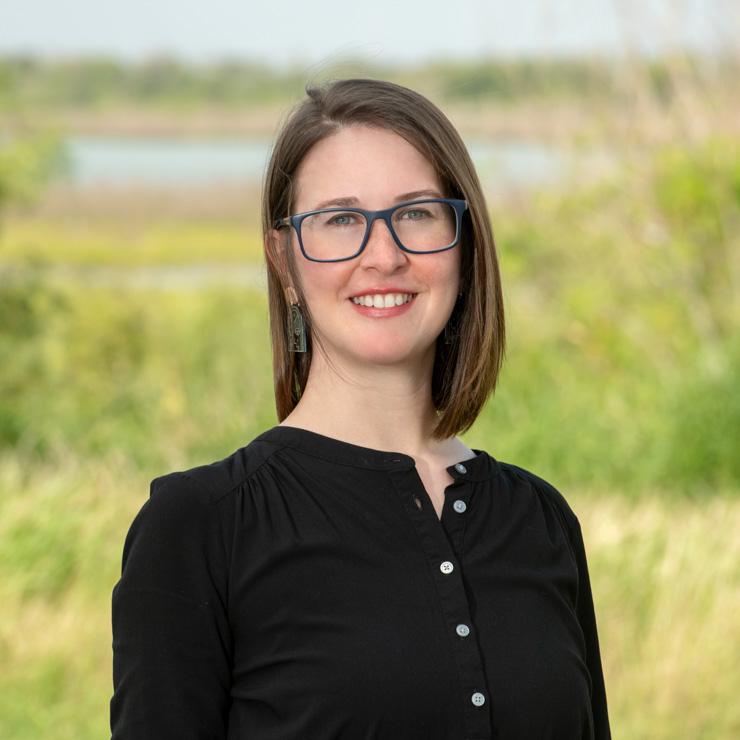 Katie Iverson
Foundation & Corporate Relations Officer
Email
katie.iverson@tamucc.edu
Education
B.A. Speech Communication, Texas A&M University (2004)
As Foundation and Corporate Relations Officer for HRI, Katie advances the Institute's mission through cultivation of synergetic relationships with philanthropic partners who share in HRI's commitment to an ecologically and economically sustainable Gulf of Mexico. She works closely with HRI leadership and Texas A&M University-Corpus Christi Institutional Advancement to expand research programs and explore opportunities for new growth. Before stepping into her current role, Katie worked as a Project Specialist for HRI for two years, supporting the communications and development teams.
Previously, Katie worked at the Texas State Aquarium in Corpus Christi. During the last half of her seven-year tenure, she served in a dual role as Development Associate for Foundation Relations and Executive Assistant. While in this position, she discovered her knack for crafting donor communications and grew to love the art of grant proposal writing. Katie's skills contributed to the Aquarium's success in raising $58 million in capital funding to support the historic "Caribbean Journey" expansion. She also served as the Aquarium's primary liaison to the Board of Trustees. Prior to joining the development team, Katie worked in the Aquarium's education department as a Distance Learning Coordinator, delivering informal science education highlighting Gulf of Mexico species and habitats to children and adults across North America.
Before making Corpus Christi her home in 2011, Katie worked and played in Austin, Texas for many years. Her early career included working with incarcerated, at-risk youth at Gardner-Betts Juvenile Justice Center as an assistant math lab teacher. Later, she taught freshman and sophomore English and ESL at L.C. Anderson High School. To this day, she still considers successfully engaging teenagers with Shakespearean works one of her proudest accomplishments. Prior to classroom teaching, Katie worked in account management for EnviroMedia Social Marketing, contributing to creative works, experiential marketing, and strategic planning for campaigns and initiatives like Texas Department of Transportation's Don't Mess with Texas, North Texas Municipal Water District's Water IQ: Know Your Water, and North Texas Clean Air Coalition's Commute Solutions Commuter Challenge.