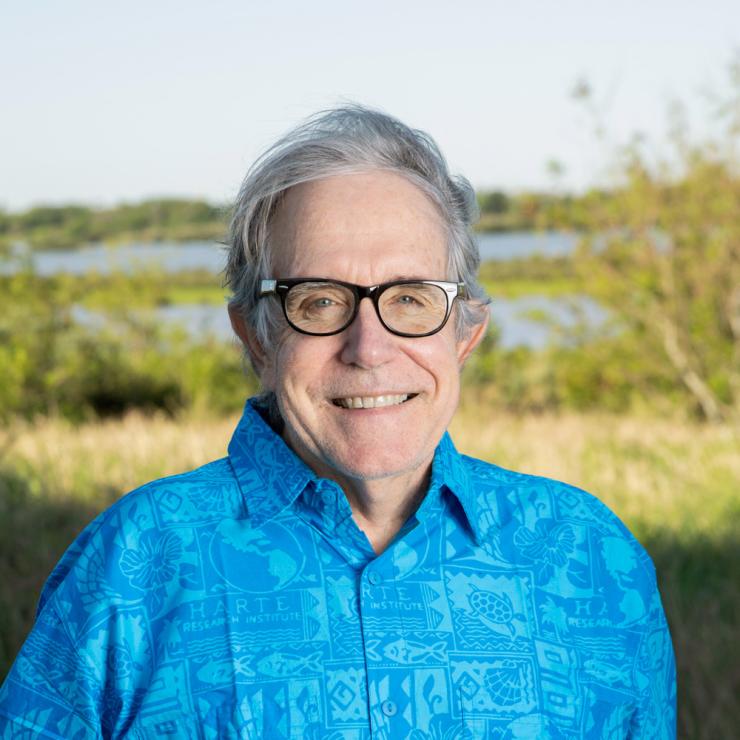 Joe Fox, Ph.D.
HRI Senior Fellow
Education
Ph.D. Wildlife and Fisheries Sciences, Texas A&M University (1992)
B.S. Biology/Marine Biology, Texas State University (1978)
Dr. Fox currently serves as an HRI Senior Fellow at the Harte Research Institute for Gulf of Mexico Studies. He is also the Executive Director of the Palacios Marine Agricultural Research (PMAR). Dr. Fox previously served as HRI Chair for Marine Resource Development and Chair of the Department of Life Sciences at Texas A&M University-Corpus Christi.
He received his PhD in animal nutrition from the Department of Wildlife and Fisheries Sciences at Texas A&M University where he continues to serve as a member of the graduate faculty. He has 40 years' experience in coastal aquaculture and the seafood industry in international settings including Southeast Asia, Central America, the Caribbean, and Mexico. Dr. Fox has broad experience in small- and large-scale economic development projects and also works extensively with several national laboratories in the field of bioenergy. He is currently working with various public and private-sector groups along the Texas coast to develop oyster aquaculture for restoration, economic development, and commercial purposes.