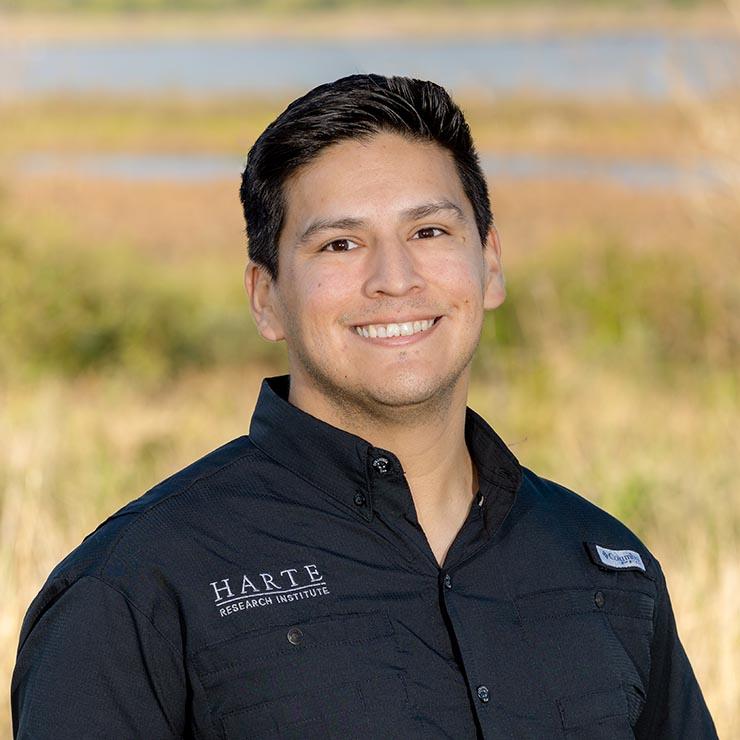 Edgar De La Garza
Marketing Coordinator
Email
edgar.delagarza@tamucc.edu
Edgar De La Garza is a seasoned marketing communications professional with more than 8 years of experience in higher education. Early in his career, Edgar worked as a photographer, collaborating with local businesses, news outlets, governmental entities, and the broader community. His experience as a photojournalist helped develop strong storytelling skills that have proven invaluable in his marketing career.
Edgar currently serves as the Marketing Coordinator for the Harte Research Institute for Gulf of Mexico Studies, where he develops and implements marketing strategies to promote the Institute's research, programs, and services through engaging events and visual storytelling. Drawn to HRI for its commitment to environmental awareness and sustainability, Edgar is excited to use his creative and marketing skills to promote the institute's initiatives and positively impact the Gulf, its natural resources, and the surrounding community.
Outside of work, Edgar enjoys hobbies that inspire his creativity. These include listening to podcasts, gaming, birding, inline skating, walking trails, and hiking.