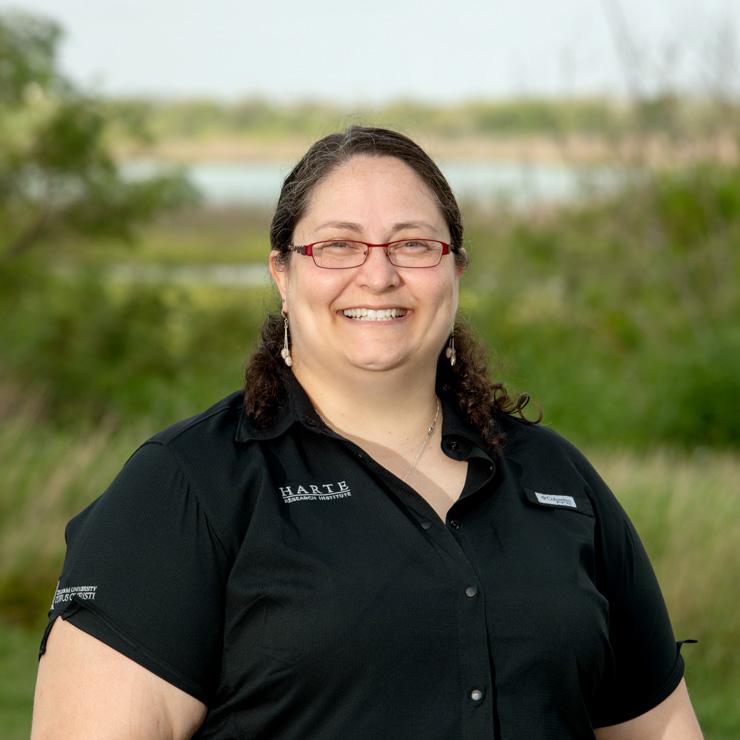 Audrey Douglas, Ph.D.
Postdoctoral Research Associate
Email
audrey.douglas@tamucc.edu
Education
Ph.D. Coastal and Marine System Science, Texas A&M University-Corpus Christi (2020)
B.S. Environment Science, University of Oregon (2007)
Dr. Audrey R. Douglas is a Postdoctoral Research Associate in the HydroEcology Group at the Harte Research Institute for Gulf of Mexico Studies (HRI) at Texas A&M University-Corpus Christi (TAMU-CC). She brings her interdisciplinary background in coastal hydrology, groundwater-surface water interactions, submarine groundwater discharge, and biogeochemistry to the study of the ecological importance of freshwater inflows to coastal systems. Audrey's research interests include the influence of coastal hydrology and freshwater inflows on nutrient sources and fate and how these processes influence the ecology and biology of bays and estuaries.
Audrey received her Ph.D. in Coastal and Marine System Science from TAMU-CC in December 2020. Under the mentorship of Dr. Dorina Murgulet at the TAMU-CC Center for Water Supply Studies, Audrey's dissertation focused on the influence of submarine groundwater discharge on nutrient fluxes and dissolved organic matter molecular composition in a semi-arid estuary. Audrey received her B.S. in Environmental Science with minors in Biology and Geography from the University of Oregon where she studied the geographic distribution of Halobates micans in the northwest Atlantic Ocean for her Clark Honor's College thesis.